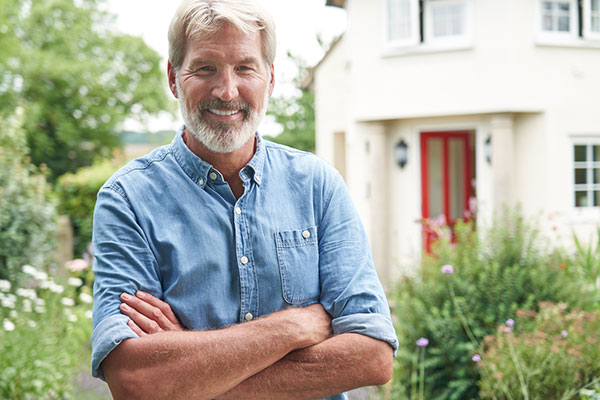 Incontinence after Prostate Cancer Surgery: New Research & Greg's Story
Bladder leakage is an unfortunate side effect of surgery for prostate cancer. At WMHP we are passionate about helping men regain bladder control after surgery, and also in teaching other health professionals how to best manage this condition. Our physiotherapists Shan Morrison and Rachel Heerey are on the organising committee for the Asia-Pacific Prostate Cancer Conference, and for the first time this year Rachel was invited to be a convenor. Each year they run a masterclass on Post Prostatectomy Incontinence, bringing together leaders in this field to explore new research and the best treatment options. The conference went 'virtual' this year, which meant so many more health professionals from around Australia and overseas could join in and share knowledge and ideas.
Australia Is Leading The Way
Australia is at the forefront of research internationally into post prostatectomy incontinence. Physiotherapist Professor Paul Hodges leads a large research team at the University of Queensland, and their work is dedicated to understanding why incontinence happens after surgery, and what treatment options are best. They pioneered the use of ultrasound machines to assess the pelvic floor muscles in men, and you may see our physiotherapists assessing your pelvic floor muscles using this technology.
Professor Hodges spoke at the conference this year, and shared exciting new developments:
Within the group of pelvic floor muscles, there are 3 key muscles that are important for regaining bladder control after surgery, the most important one being the urinary sphincter (external urethral sphincter)
Assessing these pelvic floor muscles accurately and fine tuning their control is important
Depending on a man's individual anatomy and muscle recruitment pattern, different pelvic floor muscle exercise programs are needed
Pelvic floor exercises may be helpful for men who are undergoing radiation therapy for prostate cancer
We would like to share a case study of one of our patients who we helped regain his bladder control after prostate surgery.
Case Study: Greg's Story
Greg, a 65-year-old man, came to see us 4 months after his prostate cancer surgery, devastated that he was needing to wear 4 pads a day to manage his urine loss. Greg worked in construction and had decided to retire as he just couldn't face the thought of going to work with a pad on. He had also stopped playing golf and going to the pub with his mates – his 2 favourite hobbies.
He had seen a local physiotherapist before surgery and was given pelvic floor exercises, however the physiotherapist wasn't specifically trained in pelvic floor physiotherapy, and they didn't assess his pelvic floor muscles accurately to make sure he was doing the exercises correctly. He had continued these exercises for a couple of months after surgery but had given up as he didn't feel like they were making a difference.
When Greg came to see us, his physiotherapist assessed his pelvic floor muscles using an ultrasound machine, and found that he wasn't contracting his pelvic floor muscles properly. Using the ultrasound screen to show Greg what was happening – they taught him the correct technique that was needed. Greg was given a targeted pelvic floor muscle training program, which was progressed every month to make it more challenging. His program included exercises to help his bladder control with movements he needed to do at work (such as bending and lifting) and for playing golf.
Our physiotherapist spent a lot of time listening to and speaking with Greg, working out ways to support him to get back to work and back on the golf course. He was shown different options to contain urine leakage, including wearing a penile clamp socially so that he felt confident to go back to the pub with his mates whilst he worked on the rehabilitation program.
Greg's progress was monitored with a pad weigh diary, where he would weigh his pads each day to see how much urine he was losing. Greg's urine loss made slow and steady improvements. At 6 months post-op he went back to work, back to the pub, and started playing golf again. By 9 months post-op he was pad free. His mood improved significantly when he started returning to his normal routine, seeing friends, exercising, and not being forced into an early retirement.
Seek Help
The distress that men experience when they leak urine after prostate surgery is often extreme. Men don't talk about this problem, and will usually suffer in silence. Seeking help from a specifically trained physiotherapist is so important, and can help a men regain his quality of life again after prostate cancer surgery.