Prolapse: Treat Early For Best Results
Key Messages
50% of parous women suffer from Pelvic Organ Prolapse
New Cochrane review finds moderate evidence supporting PFMT for prevention and treatment of Prolapse
Health professionals should screen for Prolapse, and refer early for best results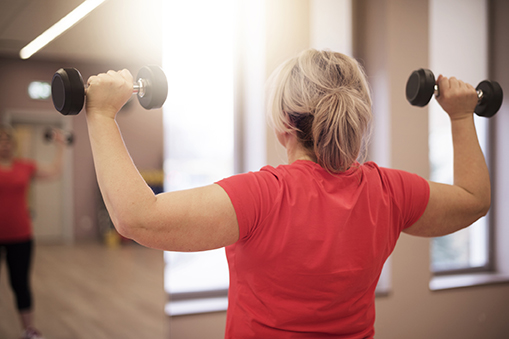 Pelvic Organ Prolapse (POP) affects HALF of all parous women, however it is still surrounded by taboo. At the recent 26th National Conference on Incontinence, Professor Suzanne Hagen, Scottish Pelvic Floor research guru and international keynote, presented her soon-to-be-published Cochrane systematic review on conservative management of prolapse. Her key message was the importance of prevention / early management of prolapse, as this is where the best outcomes are seen. Unfortunately, women often avoid seeking help due to fear and embarrassment.
What Causes POP?
The aetiology of prolapse is multifactorial, with contributions from environmental and genetic factors. There is a growing body of evidence for genetic influences in the development of POP, with recent research finding similar rates of prolapse between nulliparous and parous sisters, indicating a familial predisposition, and other studies finding strong scientific evidence of genetic contribution, with 6 single-nucleotide polymorphisms being significantly associated with POP 1.

The most significant environmental factor causing prolapse is pregnancy and childbirth. Vaginal birth causes significant trauma to the pelvic floor, however caesarean section is not completely protective1. Hormonal and mechanical changes during pregnancy also contribute to the development of POP.

Other environmental factors contributing to prolapse are obesity, constipation with straining, repetitive coughing, repetitive lifting, heavy occupations such as nursing, smoking, ageing, and hormonal changes in menopause.
Research Update
The most recent Cochrane review in conservative management of prolapse was published in 2011, which included 6 treatment trials and no prevention trials. This review concluded there was 'some evidence available indicating a positive effect of Pelvic Floor Muscle Training (PFMT) for prolapse symptoms and severity.' Since this review, there has been a huge amount of high quality research conducted in this area.

Professor Hagen presented the results of her unpublished Cochrane review, which now includes 11 prevention trials and 20 treatment trials. The updated review found:
Moderate evidence that PFMT is beneficial in reducing symptoms and severity of prolapse (stage I-III)
Moderate evidence that PFMT is effective for primary and secondary prolapse prevention
Developing evidence-base for PFMT as an adjunct to other treatments such as surgery
How Does PFMT Work?
The pelvic floor muscles play a critical role in giving structural support to the pelvic organs and pelvic openings. When the pelvic floor muscles are weak, the levator hiatus is widened, and support for the pelvic organs is reduced. This places excessive force on the pelvic ligaments and fascia, leading to stretching and eventual tearing.

Recent and high quality RCT's have found that supervised PFMT can increase muscle volume, close the levator hiatus, shorten muscle length and elevate the resting position of the bladder and rectum, therefore improving the symptoms and reducing the severity of POP3
Professor Hagen's Guidelines For Clinical Practice
Professor Hagen's key message, loud and clear, was that health professionals need to be identifying and treating prolapse early, as this is where the best outcomes are seen. She recommended at-risk women be referred for supervised PFMT to prevent prolapse, and women presenting with prolapse be offered supervised PFMT as 1st line treatment.

References

1Abrams P, Cardozo L, Wagg, A, Wein A (eds) (2017). Incontinence: Proceedings of the 6th International Consultation on Incontinence, Health Publications, Paris, France
2Hagen, S., D. Stark, et al. (2014). Individualised pelvic floor muscle training in women with pelvic organ prolapse (POPPY); a multicentre randomised controlled trial. The Lancet Vol 383, March 1. 796 - 806.
3Brakeen, I-H, Majida M, Engh, M and Bo K (2010). Can pelvic floor muscle training reverse pelvic organ prolapse and reduced prolapse symptoms? An assessor-blinded, randomised controlled trial. Am J Obstet Gynecol 203: 170.el-7