The Importance Of Pain Science Education
Key Messages
Pain science education is the single most important factor in the management of chronic pain conditions1
All chronic pain is complex, but pelvic pain is further complicated by its association with sexuality and reproduction
A biopsychosocial approach to treatment of chronic pain is vital
Resources are available to help patients understand chronic pain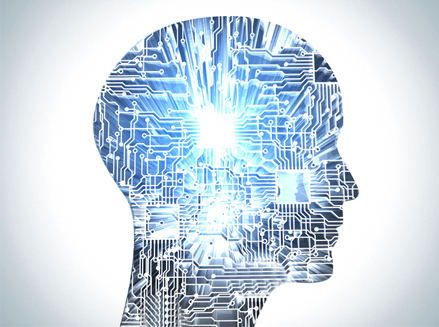 Chronic pain is a huge health problem, and is expected to cost the western world as much as diabetes and cancer combined. Dr David Butler and Professor Lorimer Moseley have pioneered the understanding and treatment of chronic pain internationally and, luckily for us, they live right here in Australia and work at the University of South Australia. Their latest research tells us that educating patients in the science of chronic pain is the single most important thing we can do to help their recovery1.
Neurophysiology Of Pain
Pain is an output of the brain. It is altered by thoughts, emotions, and attitudes. The level of pain a person perceives is closely related to the level of threat they feel, whether this be real or perceived.
When pain becomes chronic, it is no longer due to tissue damage or trauma. It is caused by a sensitive nervous system, and is affected by how the brain processes heightened nerve responses in the context of the environment. Given this, a biopsychosocial approach to assessment and management is vital for all clinicians.
Chronic Pelvic Pain is Unique
The neurophysiology of pelvic pain is even more complex. The pelvis contains our reproductive organs necessary for survival. The brain prioritises protection of this area by magnifying the pain experience. Pelvic pain is also unique as it involves the most private aspects of our lives, making it difficult to talk about and increasing anxiety.
The Importance Of Pain Science Education
"It is no longer acceptable that pain be just managed: we must expect that it can be treated, and sufferers can alter it themselves through education." Dr David Butler

Explaining pain is now the cornerstone of modern chronic pain rehabilitation. It is well established in research that pain science education is effective in reducing pain and disability, and establishing healthy attitudes and beliefs about pain2.
Many clinicians used to believe that patients would be unable to understand pain science. However, Professor Moseley found that patients can in fact understand the neurophysiology of pain, and that professionals often underestimate their ability to do so3.
Pain Science In Clinical Practice
At WMHP we have changed our practice to incorporate pain science education as an integral part of the management of chronic pelvic pain. This includes consideration of lifestyle, vocation, emotional wellbeing and day to day function, in addition to the underlying biological factors.
Over the past few years we have devoted significant time to find the most effective way to educate our patients about their pelvic pain. We have developed two PowerPoint presentations specific to male and female pelvic pain, which we use with patients in our treatment sessions.
We also encourage patients to further their education with books from our borrowing library. Below is a list of books we find most effective in helping patients understand their pain.

'Why Pelvic Pain Hurts' by Adriaan Louw, Sandra Hilton & Carolyn Vandyken
A book aiming to educate sufferers of pelvic pain about how the nervous system and brain processes information, and how this contributes to their experience of pelvic pain.

'Explain Pain' by Dr David Butler & Prof Lorimer Moseley
A fantastic book educating patients about the science of chronic pain, using pictures, analogies and stories.

'The Protectometer' by Dr David Butler & Prof Lorimer Moseley
A patient-targeted workbook to complement 'Explain Pain'. Also available as an iPad app.
All health professionals can find it challenging working with patients experiencing chronic pelvic pain. Considering biopsychosocial factors and combining these with pain science education provides an exciting new tool for effective management and hope for both patients and practitioners.

References
1 Moseley, G. L., & Butler, D. S. (2015). Fifteen Years of Explaining Pain: The Past, Present, and Future. Journal of Pain, 16(9), 807-813.
2 Clarke, C. L., Ryan, C. G., & Martin, D. J. (2011). Pain neurophysiology education for the management of individuals with chronic low back pain: systematic review and meta-analysis. Manual Therapy, 16(6), 544-549.
3 Moseley, L. (2003). Unraveling the barriers to reconceptualization of the problem in chronic pain: the actual and perceived ability of patients and health professionals to understand the neurophysiology. Journal of Pain, 4(4), 184-189.
You can find other interesting information about Education and Health Promotion on our News page
Tags:Pain