A Specialist Practice That Treats You With Respect,
Understanding & Discretion
A proud industry leader, Women's & Men's Health Physiotherapy exists to restore the confidence and well-being of women and men with pelvic health problems. Established in 1992, we have a long history of providing the highest quality patient care and outcomes.
Director Shan Morrison, a nationally recognised pelvic floor Physiotherapist, is passionate about improving the quality of life of women and men with pelvic floor problems. One of only ten 'Specialist Women's, Men's and Pelvic Health Physiotherapists' in Australia, Shan has handpicked a team who share her passion and dedication to being the leading provider of pelvic health in Australia.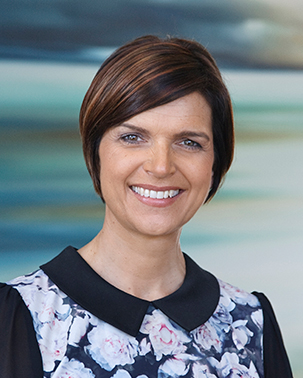 "I am so proud that we are seen as a centre of excellence and have become the practice that is the provider of choice for so many health professionals. There is nothing better than a patient saying to us when they leave - I am so glad I came today, you have changed my life!" Shan
Committed to providing the highest quality care with an individual and patient centred approach, we thrive on empowering our patients to achieve their goals. Our post graduate qualified and experienced Physiotherapists treat their patients with sensitivity, understanding and respect.
Women's & Men's Health Physiotherapy enjoys, and is humbled by, the support we receive from so many GP's, medical specialists and allied health practitioners. We're an important part of your health care team and pride ourselves on regular communication with your other health care providers.
At Women's & Men's Health Physiotherapy you can rest assured that our patient care is based on the most recent research. Shan and her team regularly present and lecture at national conferences and in university settings. Our Physiotherapists regularly attend conferences and courses and we run a comprehensive and best practice in-house professional development program.

The practice has professional memberships with:
• Australian Physiotherapy Association (APA), Women's, Men's and Pelvic Health, Pain Network and Educators groups
• Continence Foundation of Australia (CFA)
• International Association for the Study of Pain (IASP) and Pain Of Uro-Genital Origin Special Interest Group
• International Continence Society (ICS)
• International Uro-Gynaecological Association (IUGA)
• National Vulvodynia Association (NVA)
• Pelvic Pain Foundation of Australia (PPFA)
• Pelvic Pain Victoria (PPV)
• UroGynaecological Society of Australasia (UGSA)
• Urological Society of Australia and New Zealand (USANZ)

Our Physiotherapy Team
Back row, left to right Rachel Heerey, Amy Lipshutz, Leonie Yeap, Susannah Van Der Venne, Emily Wood, Belinda Morey, Alice Craigie
Front row, left to right Sarah Rudd, Emma Drake, Melissa Martin, Shan Morrison, Jane Richards, Kathryn Oldman, Vicki Zhang, Melissa Manuelpillai.
We understand that talking about pelvic health issues can be difficult which is why we pride ourselves on establishing a rapport with our patients so that they feel comfortable. All of our Physiotherapists have Post Graduate qualifications and many years' experience which enables them to design personalised pelvic health programs.
Consulting in our Camberwell rooms:
Emma Drake, Melissa Martin, Kathryn Oldman, Jane Richards, Susannah Van der Venne, Emily Wood, Leonie Yeap and Vicki Zhang.

Consulting in our Hampton rooms:
Amy Lipshutz, Melissa Manuelpillai, Belinda Morey, Shan Morrison, Lauren Funnell and Susannah Van der Venne.

Consulting at our off site locations:
Epworth Eastern Hospital (Box Hill); Emma Drake
Southern Urology (East Bentleigh); Laura Wieczorski
Urology Consultants Victoria (East Melbourne); Melissa Martin
Australian Urology Associates (Malvern); Emily Wood
Cabrini Mother and Baby Centre (Malvern); Susannah Van Der Venne